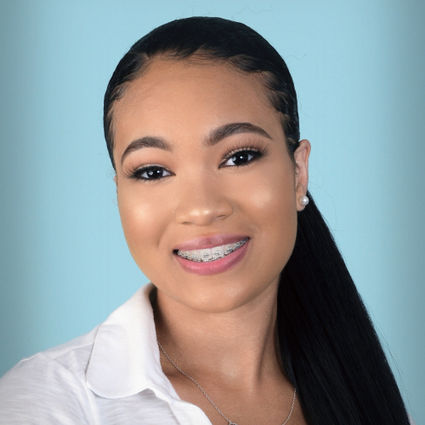 Bianca Wheeler
Executive Assistant
A little about me
and why I love real estate
Known to many as hardworking and dedicated, Bianca has always been extremely ambitious throughout her young adult life. During high school she worked, played sports (lacrosse and wrestling), took college courses; while also remaining an honor roll student. Within the same year of her high school graduation, she earned her associate degree in Criminal Justice. She is an upcoming December 2022 graduate of University of Maryland Global Campus, where she'll earn her bachelor's degree in Criminal Justice.
Bianca's affiliation with real estate started in 2021, after taking a temporary position at RE/MAX One. Bianca's ability to catch on quickly and provide excellent customer service was recognized by many, including her mother, Jennifer.
Bianca mainly assists behind the scenes but also serves as Jennifer's right hand. Her responsibilities encompass the activities of three key roles: administrative manager, listing manager, and marketing director. Although fairly new to her role, she enjoys the diversity and high level of responsibility the position offers.
Three fun facts about Bianca, she's an excellent listener, loves food and is very artistics. She looks forward to all the possibilities real estate can bring her in the years to come and can't wait to work with you!